Monizze
Buy a Zalando shopping voucher with your Monizze gift vouchers!
Zalando
What a pity… The exclusive Monizze and Zalando offer has expired.
The offer was limited to the first 250 people using Monizze.

However, you can still convert your €40 Monizze gift vouchers into a Zalando code in order to redeem them on this website.

How does it work?


Click on "Zalando" above
Convert your €40 Monizze gift vouchers into a Zalando code
You will then receive 1 code by e-mail
Take advantage of your €40 on www.zalando.be
When paying on the Zalando website, you enter your code in the "Enter your promo code" field. The sum of €40 will be deducted from your total order amount.
Good shopping !
International Top-ups
Send credit to any phone in the world
More than 400 operators available all over the world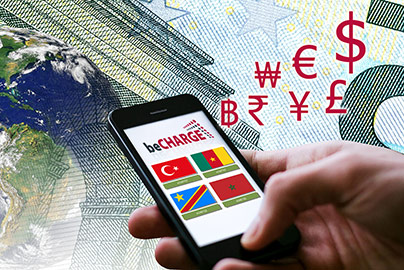 Send credit now
Top up Maroc Telecom, Orange, Vodafone, Digicel, MTN, Turkcell, China Telecom and more than 400 other operators. Enter the prepaid mobile number, choose the amount and the mobile of your corresspondent will be topped up immediately.